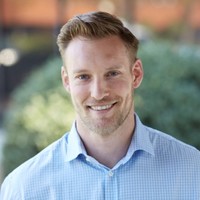 Will Pinkston is President and Chief Operating Officer of Engineering Systems Inc. (ESi), a multi-disciplinary engineering and regulatory consulting firm. In his current role, Will is responsible for driving execution of ESi's strategic plan, overseeing the operation of ESi's 17 offices across the U.S., and leading the firm's corporate functions. Since joining ESi in 2011, Will has worked closely with the other members of ESi's leadership team to expand the company's reach, more than doubling the company's world-class engineering staff, adding ten new offices in key strategic markets, and guiding the development and delivery of mission critical new capabilities and services. In managing ESi's growth during this time, his primary focus has been on building a highly collaborative culture with the tools and frameworks to enable efficient, purpose-built teaming around client needs.  Will joined ESi with a blend of legal and business backgrounds, and has held a variety of progressive leadership roles in the company. He earned his J.D. and M.B.A. from Georgia State University.
Give us ESi's elevator pitch
As an organization we are uniquely situated to provide comprehensive materials testing, product testing, failure analysis, engineering, and regulatory consulting services to the medical device industry. ESi is a multi-disciplinary engineering firm focused on providing failure analysis and regulatory consulting for our clients. Our competency is around forming specialized technical teams around the challenges our clients face.
In the medical device space that often consists of materials, biomechanical, mechanical, and electrical engineers as well as medical professionals and former FDA regulators, we have the experience to provide assistance throughout the manufacturing timeline, from design, pre-submission of 510(k), to manufacturing, packaging, and testing. Additionally, ESi's engineers have extensive experience in intellectual property, failure analysis, medical device explant analysis, materials and product testing, recall management, and product liability technical support.
As a leader, how has your role changed during COVID-19?
Like many businesses, we had to implement a range of measures that impacted our in-person business operations and pivoted to make much heavier use of videoconferencing and collaboration tools to ensure continuity of our projects while at the same time keeping our people visible to one another.
In a lot of ways this was a communication challenge. Our leadership team was very engaged in understanding the public health crises facing the country and how we could keep our employees safe while ensuring continuity of our business.
Importantly, in the early months of the pandemic our executive team held weekly all company calls to ensure everyone heard from leadership, in part reviewing company practices and policies, overall trending of COVID-19 cases in the US, firm operational/financial health, and also an open opportunity for Q&A with our executive team. Where there was uncertainty, we wanted to be able to provide clear answers to our staff. We are very fortunate to have an MD/Master of Public Health on staff who was a huge asset in navigating this external crisis. We continue to have these all-hands calls about once a month to maintain the transparency of how COVID-19 is impacting our business and what we're doing in response.
We continue to encourage work-from-home and have developed policies for enabling field work and limited in-office attendance. A significant part of our work takes place in the field, so we've relied more heavily on local resources across our 17 offices and have implemented practical guides to conducting field work.
How have you pivoted your company to address the needs that have risen since the onset of COVID-19?
One thing we're particularly proud of is the development of a capability around remote inspections, where we deploy local resources with live-streaming, advanced communication and visualization tools that allow all relevant stakeholders across the country (and world) to effectively collaborate in a field or lab inspection. For example, this technology allows remote users access to a video stream of a live inspection that includes them as a participant engaged in two-way communication with the inspection team. They also have access in near real-time to, photographs, SEM images, and associated data generated during the inspection. Our remote inspection tools and services provide our clients access to a variety of mechanical tests in real-time and teams ultimately end up with a comprehensive data package from inspections they are engaged in. Our technology team has done some phenomenal work in this area which has enabled work to continue in areas with travel restrictions in place and with reduced overall travel costs to our clients.
We're focused on using local resources, within driving distance (+/- 6 hours) from our clients or the client site in combination with our remote inspection tools. We feel that this allows field work to be conducted safely, for all parties involved, while at the same time eliminating much of the costs typically associated with that travel. Our remote inspection tools allow more of the right stakeholders to be at the table for this critical work, without limiting the effectiveness of our project teams.
What are the big milestones to come in the next few years for ESi?
We've spent the last 18 months with a team from across our organization evaluating performance against our last strategic plan and developing our strategy for the coming five years. We're in the process of rolling this plan out to our team and there is a tremendous amount of work ahead to ensure individuals understand their role in advancing the plan objectives. Aligning this across all levels of the organization and ensuring appropriate feedback loops to our managers and staff is a primary focus right now.
What does leadership look like to you?
This is a question that could be answered a lot of ways and there isn't a single answer, but humility is a big one for me. Humility tends to bring you closer to the problems and solutions by doing more active listening, getting the right people involved, and ultimately understanding that you need effective teams to do the best possible job.
What is the best advice you have received in your career? What is the worst?
The best advice I've received is to invest in your people. We strive to be the best place for engineers to come to work and grow their careers, and we want our staff to know they have genuine advocates for their success across the organization. We do that by being transparent, making sure our staff is well-rewarded, providing an abundance of professional development opportunities, and by trying to create strong relationships across our offices and technical practices. Ultimately our goal is to empower leadership behaviors up and down the chain of command.
I've seen bad examples, most often involving some blend of top-down leadership style or high-ego personality coupled with a disconnect from your on-the-ground teams. That combination rarely, if ever, leads to success.
What have been the most rewarding moments in your career?
Ultimately, being able to step back from some of our short-term challenges and being able to see ways we've positively transformed the organization. Two things that stand out are watching the evolution of our mentoring program and building a strong culture of collaboration among our project teams.
Watching staff move from our mentoring program into key management positions and thrive is such a strong example of what can be accomplished with deliberate and persistent engagement with our developing team members.
We've also made huge strides in providing the tools and framework to enable collaboration across our technical practices. Ten years ago, many of our offices operated as silos. This was an opportunity in the sense that so many of the problems our clients face are multi-disciplinary from an engineering stand point, but many of our engineers either lacked the awareness or confidence to use the resources that existed throughout the company. As we've grown we've been very strategic in how we communicate information and capabilities across the organization, how we create opportunities for staff to interact, and in building consistent work flows and processes across offices and practices that has made the process of team building and collaboration much more efficient. Ultimately, this means when a client comes to ESi, they are getting the best of our resources for their particular problem, no matter where those resources sit and regardless of their initial point of contact.
What is one personal goal for the upcoming year?
My youngest sister is graduating college this year and she and my dad are hiking the Colorado Trail over the course of two months. I'm hoping to spend at least a couple of weeks to disconnect and go backpacking with them.
How do you relax / decompress?
Spending time with family, live music, spending time outdoors, gardening, exercise, and meditation.
What do you enjoy most about the Medical Alley community?
While the Medical Alley community is new to me, it's been exciting to be introduced to a group of innovators in the healthcare industry right in the backyard of our Minnesota office. The education and networking opportunities across the healthcare, technology and medical device industries is proving to be very beneficial. We hope to be of service to the Medical Alley community particularly in the areas of materials and product testing, failure analysis, regulatory support, and engineering consultation. We look forward to future events and opportunities to get to know members.

Welcome to Medical Alley Association's For The Record interview series! Join us as we sit down with innovators in the delivery, payment, technology, and policy industries, giving us – and in turn, you – access to diverse perspectives on how healthcare is changing and what lies ahead.
Medical Alley is the global epicenter of health innovation and care; For The Record, is meant to share insights and spark discussion. If you have a perspective on the future of healthcare, feel free to share it by reaching out to Jamie Oyen, Marketing Manager at joyen@medicalalley.org