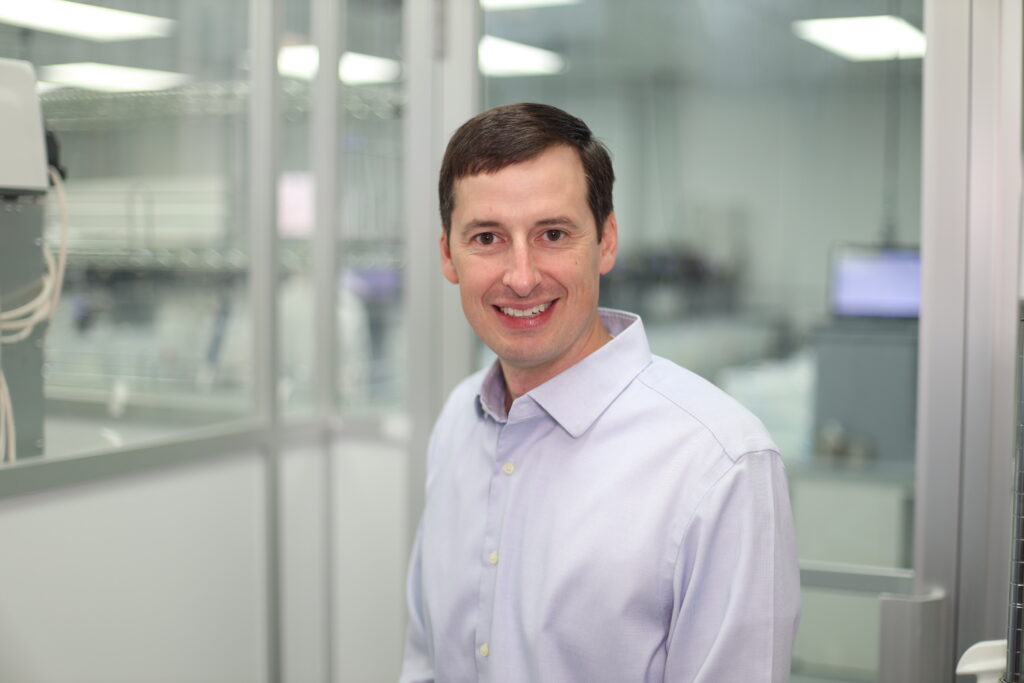 Dr. Jeff Ross brings more than 20 years of biomedical research, management and regulatory experience in regenerative medicine, biologics, and medical devices to Miromatrix including concept development, preclinical, clinical, manufacturing, and commercialization. He has held various technical and management positions at Guidant, Athersys and SurModics. Since coming to Miromatrix in 2010, he has been pivotal in the development, manufacturing and regulatory clearance of the innovative MIROMESH and MIRODERM product lines.
He has spearheaded development, global patent strategy, and fundraising for the revolutionary whole organ transplant program and its key decellularization technology.
Dr. Ross has over 30 patents along with scientific publications in Nature and other peer-reviewed journals. He holds a Master's degree in Biomedical Engineering and a Ph.D. in Molecular, Cellular and Developmental Biology from the University of Minnesota.
Give us Miromatrix's elevator pitch.
At Miromatrix, we're on a mission to save and drastically improve patients' lives by eliminating the organ transplant waiting list. Using a breakthrough process of perfusion decellularization and recellularization developed at the University of Minnesota, our team's goal is to bioengineer fully implantable human organs including livers, kidneys, lungs and hearts.
Miromatrix just announced a partnership with Donate Life America – tell us more about that.
It's estimated someone is added to the national transplant waiting list every 10 minutes in the U.S. Unfortunately, 22 people die every day because the organ they need isn't available. Donate Life America and Miromatrix both share a mission to provide lifesaving organs to those in need. Our new partnership will help increase Donate Life's continued education and donor registration efforts. At the same time, our team at Miromatrix is working to bridge the gap between available organs and the people who need them by creating a new source of transplantable organs.
95% of Americans are in favor of being a donor but only 58% are registered – why do you think there is such a disconnect?
While we can definitely work to increase awareness, registration and donation, the need for lifesaving organs is much greater than the supply. For example, there are currently 90,000 people in the United States waiting for kidneys, but only about 23,000 kidneys will be transplanted this year. Even if everyone in the U.S. became a donor, we could still only serve roughly half of the people needing a kidney. While we certainly can and should continue to raise awareness about why and how to become a donor, we need to find a better way to dispel misconceptions. One common concern is the belief that if medical staff knows you are a registered donor, they won't do everything they can to save your life, which is false.
One solution that has been suggested would be to offer an opt-out donor registration program instead of an opt-in one, similar to what they do in Spain. But even if everyone in the U.S. is a donor, we'd still, unfortunately, have a massive shortage of organs. We can do better, which is why we're so passionate about bioengineering organs to help meet the need.
As a leader, how has your role changed during COVID-19?
COVID-19 has slowed things down in many areas, so as a company, we haven't been able to move as fast as we once could. We adapted quickly, however, by creating new protocols that allow us to maintain a safe environment while also being more nimble and flexible with our day-to-day operations. And the pandemic has certainly slowed down my travel schedule! I used to travel at least 2-3 weeks a month, and now it's hardly at all. It has presented a new set of challenges but it has also helped me to be more present, and what I would normally do in person, I can now achieve over a Zoom call.
What are the big milestones to come in the next few years for Miromatrix?
Our biggest milestones are to initiate our Phase I clinical trials and successfully demonstrate function. We're targeting the initiation of human clinical studies for our transplantable liver program as early as 2022, with a bioengineered kidney to follow shortly after.
What does leadership look like to you?
Leadership is the ability to motivate, develop and help direct people to achieve their highest potential. It's difficult and challenging and not something one person can achieve alone. With the right leadership, you can develop the best talent pool and help each individual reach his or her fullest potential to create a high functioning team.
What is the best advice you have received in your career? What is the worst?
I've always been driven by the desire to help people, and growing up, I was convinced I wanted to be a doctor. In college, I pursued the path towards medical school but also took an early interest in undergraduate research in my first year. In my third year, one of my research professors, who was also a medical school professor, pulled me aside and said, "I usually don't get involved in things like this, but you're very talented in research and should consider it instead of medical school." His advice and encouragement inspired me to hold off on medical school and explore research in greater depth at the University of Minnesota's Developmental Biology Department and at a Howard Hughes Medical Institute-funded lab. That amazing experience ultimately shaped my future as a scientist, researcher, and entrepreneur.
As for the worst, I was once given the advice, "Jeff, you need to stop working so hard because you are setting the expectation higher for everyone else." I found the advice to be the opposite of my passion and desire to change medicine and sought out others who were like-minded.
What have been the most rewarding moments in your career?
In 2018, I spoke at a conference in Japan about the lifesaving biotechnology Miromatrix is developing. Afterward, a woman came up to me nearly in tears. She said she was a recent liver transplant recipient and told me about the fear and frustration she endured while waiting two years to receive her organ. She was so moved by the work we're doing to create fully implantable human organs that she wanted to share her story with me. That moment was powerful and reminded me that even though we may not see breakthroughs every day, we are making strides that put us closer to changing patients' lives for the better.
What is one personal goal for the upcoming year?
Even in this unique COVID-19 environment, my goal is to continue to have fun and be successful in the work we're doing. Outside of science, I'm also an elected school board member and am passionate about public education. I believe strongly that our public schools should be of the quality where all children get a phenomenal education, and by being on the board, I can help contribute to that mission, especially as we navigate the challenges ahead.
How do you relax / decompress?
My favorite hobby is fishing! It's the ultimate relaxation for me. I'm also an avid runner, and I love being outside on the trails and the peace of mind it gives me. Both activities require me to be focused in the moment and give me clarity.
What do you enjoy most about the Medical Alley community?
I enjoy and appreciate the passion that all of these individuals have — people from diverse backgrounds who are changing medicine, creating new therapies and bringing them forward to patients. Even though the patients will likely never know any of us, we have the ability to save and improve lives. Our shared passion makes us a close-knit community.

Welcome to Medical Alley Association's For The Record interview series! Join us as we sit down with innovators in the delivery, payment, technology, and policy industries, giving us – and in turn, you – access to diverse perspectives on how healthcare is changing and what lies ahead.
Medical Alley is the global epicenter of health innovation and care; For The Record, is meant to share insights and spark discussion. If you have a perspective on the future of healthcare, feel free to share it by reaching out to Jamie Oyen, Marketing Manager at joyen@medicalalley.org